Are you coming to Iran on holiday or on a
professional trip? Or are you transiting Iran and simply looking for a pleasant but affordable way of getting to your destination? Thanks to TaxiMatcher you don't have to worry about arriving on time you can sit back, relax and enjoy the ride.
Our skilled cab drivers will take you safely and quickly to the airport, AirBnB, metro area, conference, train station or any other destination of your choice that you have in mind!
With TaxiMatcher you can book a taxi in advance and save up to 40% compared to the conventional metered taxi fares. It's so easy – calculate the cost of your taxi ride anywhere in Iran through our online booking system.
Reserve your taxi now
Contact Us
Better, Reliable and Affordable Taxi Transport.
Why

use

TaxiMatcher

for

all

your

transport

needs?
Competitive Prices
Up to 40% cheaper than metered taxis with fixed rates and no surprises.
Reliable
We stick to the agreement. The driver will be ready for you at the agreed time.
24/7 Customer Service
Our office is staffed 24 hours a day, 365 days a year – we're always here to help.
Partners Across Europe
Arrange your transport with us, to and from any location in Europe to America and all other continents!
Easy & Flexible Booking
Online booking is easy and takes less than 5 minutes. Free change and cancellation, up to 48 hours before service.
Extensive Fleet
Choose one of our many comfortable cars, covering a range of budgets and passenger numbers.
Free cancellation and change
Vehicles up to 8 passengers
+1500 pick-up locations in Europe!

General information about Iran
Iran (native name: ایران) is a country located in Southern Asia. In total, the population of the country reaches 84 million inhabitants. Its capital is Tehran. The international country code of Iran is IR or IRN. Neighbouring countries are Afghanistan, Armenia, Azerbaijan, Iraq, Pakistan, Turkey and Turkmenistan. The common language in Iran is Persian (Farsi)(فارسی). The only officially used currency is Iranian rial. If you want to exchange money, check the current value of the Iranian rial with the value of your local currency at the money exchange office. There are 5 large, 57 medium and about 54 small airports in Iran.
Book Your Taxi
Alternative country names
Islamic Republic of Iran, Jomhūrī-ye Eslāmī-ye Īrān
Currency
Iranian Rial (IRR)
Spoken languages
Persian (official), Azeri Turkic and Turkic dialects, Kurdish, Gilaki and Mazandarani, Luri, Balochi, Arabic, other
Choose your next destination
Most

Frequented

Iranian

Airports
TaxiMatcher helps you to find an airport taxi service to and from Iranian airports and also preferred communities in Iran.
A

range

of vehicles to suit everyone
We have a number of taxis that can accommodate all passengers, including: private cars, VIP cars, taxis and more. Whether you are traveling to or from a specific destination, our drivers will take you wherever you need to go, quickly and efficiently.
Why TaxiMatcher?
Our

strengths

at

a

glance
Our taxi service in Iran has many more advantages than you might think at first glance! An overview of the main advantages of choosing a taxi:
Experienced drivers
Team of professional and multilingual taxi drivers
Low prices
No booking fees – No payment surcharges
Flight monitoring
We follow up on any delays to your flight
24/7 customer service
24/7 e-mail & telephone customer support
Overview

of

the

airports

near

Iran
Find airports in the Iran. Find the nearest large, international or local airports.
International airports in Iran
Abadan Airport, Abu Musa Island Airport, Aghajari Airport, Ahwaz Airport, Ardabil Airport, Badr Air Base, Bam Airport, Bandar Abbas International Airport, Bandar Lengeh Airport, Birjand Airport, Bojnord Airport, Bushehr Airport, Dasht-e Naz Airport, Dayrestan Airport, Esfahan Shahid Beheshti International Airport, Fasa Airport, Gachsaran Airport, Ghale Morghi Airport, Gorgan Airport, Hamadan Air Base, Hamadan Airport, Ilam Airport, Imam Khomeini International Airport, Iran Shahr Airport, Jam Airport, Jiroft Airport, Kashan Airport, Kerman Airport, Kharg Airport, Khorramabad International Airport, Kish International Airport, Konarak Airport, Lar Airport, Lavan Island Airport, Mahshahr Airport, Mashhad International Airport, Mehrabad International Airport, Naja Airport, Noshahr Airport, Payam International Airport, Persian Gulf International Airport, Qazvin Airport, Rafsanjan Airport, Ramsar Airport, Sabzevar National Airport, Sanandaj Airport, Sarakhs Airport, Sardar-e-Jangal Airport, Shahid Ashrafi Esfahani Airport, Shahid Asyaee Airport, Shahid Sadooghi Airport, Shahrekord Airport, Shiraz Shahid Dastghaib International Airport, Sirjan Airport, Sirri Island Airport
Domestic airports in Iran
Mashhad International Airport, Mehrabad International Airport, Tehran Imam Khomeini International Airport, Shiraz International Airport, Ahwaz International Airport, Isfahan International Airport, Bandar Abbas International Airport, Kish International Airport, Tabriz International Airport, Zahedan Airport, Rasht Airport, Dayrestan Airport, Shahid Sadooghi Airport, Gorgan Airport, Konarak Airport, Larestan International Airport, Abadan Airport, Shahid Ashrafi Esfahani Airport, Sari Dasht-e Naz International Airport, Bushehr Airport
Local airports in Iran
Khatami Air Force Base, Zanjan Airport, Asalouyeh Airport (defunct, closed), Kashan Airport, Shahrood Airport, Sirjan Airport, Rafsanjan Airport, Khark Island, Shahrekord Airport, Chah Bahar Ab, Lavan Airport, Rezayieh Airport, Sahand Airport, Fasa Airport, Khaneh Airport, Jiroft Airport, Tabas Airport
The secret? It is in its simplicity.
Onze diensten zijn ontworpen met het oog op eenvoud, gebruiksvriendelijkheid en gemak!
Find a taxi
We offer a wide range of taxi and driver services in Iran. We work together with local taxi companies for a reliable service at the best price.
Book & pay
There are no booking fees. The price for airport transfers from Iran includes all taxes and gratuities. We immediately send a confirmation of your reservation by e-mail for your peace of mind.
Enjoy the ride
On the day itself we will send an email or SMS with the driver's details. Your driver will meet you for an easy, stress-free journey to your destination.
What our customers say
Thousands of happy customers
Rated 4.5 of 5
Almost all our customers give us 5 stars
I am very satisfied with the services of this company. Used several times, both for normal transport and for disabled transport and every time an excellent service.
Very satisfied with this company for years. Always correct, very neat cars and punctual!!
Outstanding service. Friendly and honest drivers who do everything to make it as pleasant as possible for the customer.
We

are

active

in

1245

cities

in

Iran.
Iran is a country located in the Middle East bordering the Gulf of Oman, the Persian Gulf, and the Caspian Sea. It has a strategic location on the Persian Gulf and Strait of Hormuz, which are vital maritime pathways for crude oil export. Neighboring countries include Afghanistan, Armenia, Azerbaijan, Iraq, Pakistan, Turkey, and Turkmenistan. The government system is a theocratic republic; the chief of state is the supreme leader, and the head of government is the president. Iran has a largely controlled economic system in which the central government directs the economy regarding the production and distribution of goods, but there is some private sector activity. Our taxis operate from almost all the 1245 cities of Iran. Here is a list of just some of the cities, where our taxis operate, 24 hours a day, 7 days a week: Alborz, Ardabīl, Āzārbāyjān-e Gharbī, Āzārbāyjān-e Sharqī, Būshehr, Chahārmahāl va Bakhtīārī, Eṣfahān, Fārs, Gīlān, Golestān, Hamadān, Hormozgān, Īlām, Kermān, Kermānshāh, Khorāsān-e Junoubi, Khorāsān-e Razavi, Khorāsān-e Shomali, Khūzestān, Kohkīlūyeh va Boyer Ahmadī, Kordestān, Lorestān, Markazī, Māzandarān, Qazvīn, Qom, Semnān, Sīstān va Balūchestān, Tehrān, Yazd, Zanjān.
Taxi

from

one

of

the

116

Iranian

airports
You can easily take a taxi from any Iranian airport to your destination. We always have taxis available in the regular airport taxi rank, but you won't have to queue if you use TaxiMatcher. You can also book a taxi in advance, saving you up to 40% on regular taxi prices. Book your airport transport here.
Calculate price online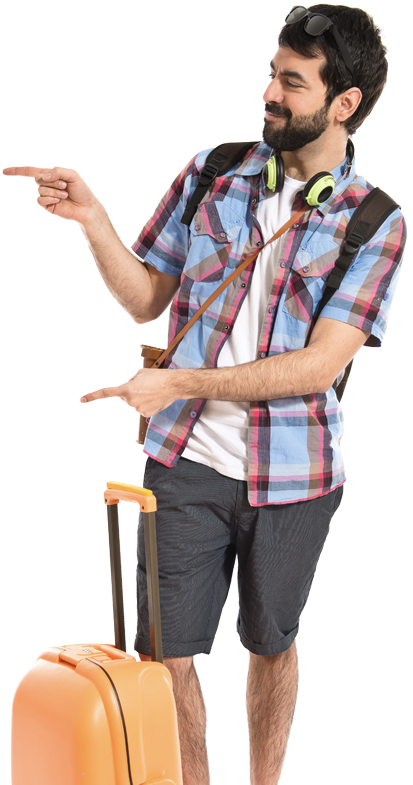 Book

a

taxi

anywhere

across

Iran

at

a

fixed

price
Wherever you want to go TaxiMatcher will take you there! Book your taxi at TaxiMatcher and we will immediately calculate the price. The price will never change during the ride and there are no hidden costs. A professional driver will pick you up on time and take you in a private taxi to the destination of your choice. We pride ourselves on customer service, but don't just take our word for it. Experience the quality of TaxiMatcher for yourself! Reserve your taxi today – it's so easy.
Book Your Taxi
Transport to you destination?
Book a taxi in 3

easy

steps.
Book a taxi ride in advance on our user-friendly and professional platform.